Rachel Harrison / Haim Steinbach
Between Artists
A.R.T. Press, New York
2020
This artists' book compiles, in loose chronological order, some of the many pictures that Rachel Harrison and Haim Steinbach exchanged via text-message between 2008 and 2020. The images' visual wit provides both incisive commentary and the cryptic pleasures of a private language. The book also shares the snapshots that each artist took over the years of the other's work. A humorous take on dark times, it chronicles an unfolding friendship, the textures of the everyday, and ways of engaging materially with the increasingly turbulent social and political events that formed the backdrop to this conversation.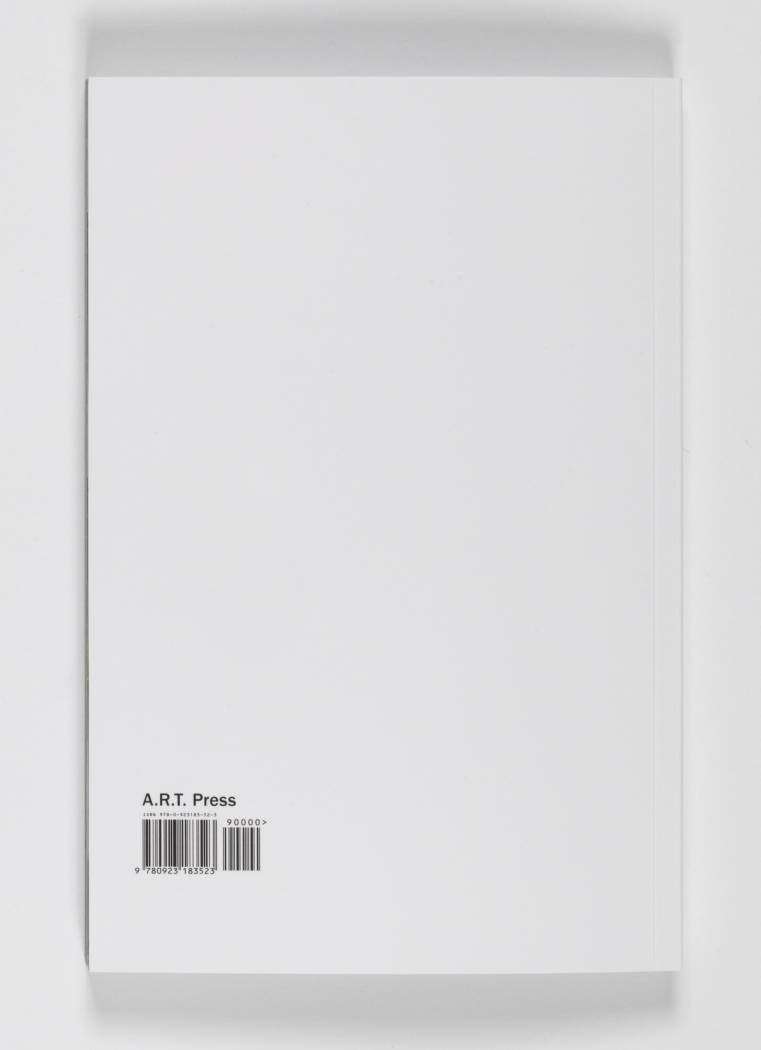 Helen Marten
The Boiled in Between
Prototype, London
2020
Turner Prize-winning artist Helen Marten's much anticipated, acclaimed debut novel – The Boiled in Between – is an ambitious literary work full of beauty and sorrow. It is a novel told in the action of persistence and questioning: how the rhythms of a world built upon metaphor and symbolism can collide with relationships both personal and domestic.
Paul Chan, ed.
Word Book by Ludwig Wittgenstein
Translated by Bettina Funcke, with an introduction by Désirée Weber
Badlands Unlimited
2020
In 1920, philosopher Ludwig Wittgenstein (1889–1951) abandoned his life and career at the University of Cambridge to teach poor children in rural Austria. During this period, he published only his second and last book in his lifetime: Wörterbuch für Volksschulen (or Dictionary for Elementary Schools). Word Book, published by Chan's imprint Badlands Unlimited and featuring original illustrations by the artist, is the first and only English translation of Wörterbuch. It consists of words and concepts (5,968 terms in all) chosen by Wittgenstein as part of his curriculum. But it is also a revealing document of Wittgenstein's own ideas changing as a result of teaching (and learning) from children, and a testament to how a mind is changed, if one is willing to let go of a certain idea of who one happens to be.
Walter Price
Pearl Lines
Greene Naftali, New York
2020
For Walter Price, "everything starts with a line." His distinctive draughtsmanship expands the possibilities of line, using colored pencil, graphite, marker and oil pastel, often supplemented with bits of collage. Published on the occasion of the artist's 2020 solo exhibition at Greene Naftali, Pearl Lines reproduces a group of drawings as they appeared in Price's portfolio, photographed in protective sleeves that add a visible layer of mediation between the original sheet and the printed page.
Rachel Harrison
The Classics
With an essay by Paul Chan
Greene Naftali, New York
2020

Rachel Harrison has long been engaged with the relationship between sculpture and photography. In a recent body of work, the artist takes note of the ways in which the camera has framed our experience of Greek sculpture to illustrate ideal form. Using a pink Sharpie and working from reproductions in books, she made a series of line drawings of Classical and Hellenistic sculptures. Returning to that sketchbook years later, she photographed the pages, enlarging them to create backgrounds for additional drawings. These works on paper, collectively titled The Classics, feature distinct layers of marks that occupy discrete and overlapping planes within a single sheet, emphasizing Harrison's multidimensional approach to conceiving any form. The exhibition catalog reproduces the series—begun in 2017 and exhibited at Greene Naftali in 2020—with an accompanying essay by Paul Chan.